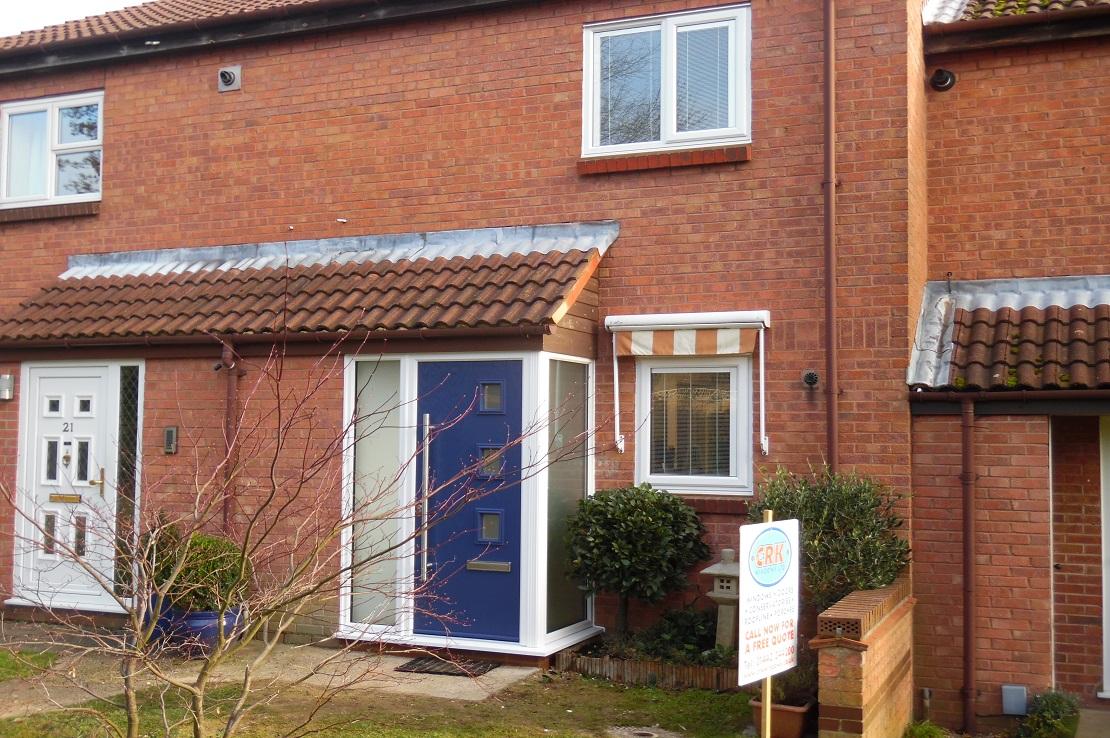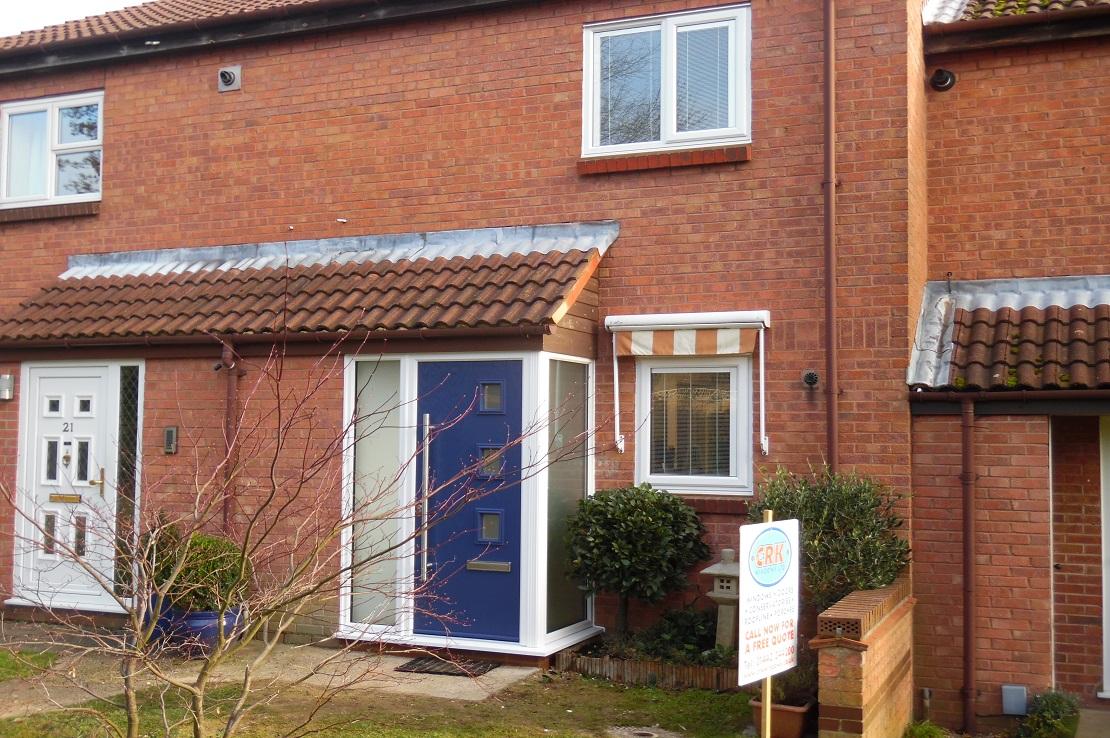 Front Doors
Solid Strength Composite Front Doors

Style and Colour
Our Glass Reinforced Plastic (GRL) doors are available in a choice of nine popular RAL colour finishes. The Classic RAL System defines standard colours and coatings to enable an accurate colour match.

Timber-Free Construction
In place of timer, environmentally-friendly PVCu sections with bespoke steel reinforcement substrates are applied to the door skins. These offer greater rigidity with less risk of twisting, swelling, shrinking, rotting or warping.

Made to Measure
The substrate and door skin of our Solid Strength Composite doors are made to measure in our factory in Hemel Hempstead, offering more flexibility and choice than standard timber doors.

Low Threshold
No more struggling in and out with wheelchairs and prams! Our low threshold meets Part 'M' Building Regulations for easy mobility and is made with high-performance aluminium for a seamless appearance.

British Standards Specification Approved
Our solid strength doors are British Made and built to last. They out-perform the most stringent and recognised consumer British standards and are manufactured under ISO14001 Environmental Management System licence. 

Environmental Benefits
Our doors are made to reduce energy loss by as much as 85% compared to traditional timber doors. Timber free construction and CFC-free polyurethane foam in the inner core add to their environmentally-friendly credentials.

The Door Frame
Manufactured from steel-reinforced 70mm PVCu and tested to the highest standards, our door frames are high-impact resistant. 

Hardware & Glazing
Add personality to your door with decorative glazing options; choose from a wide selection of coloured and bevelled looks. 

Visit our Showroom to see a selection of our doors or call 01442 244200 to speak to one of the team.