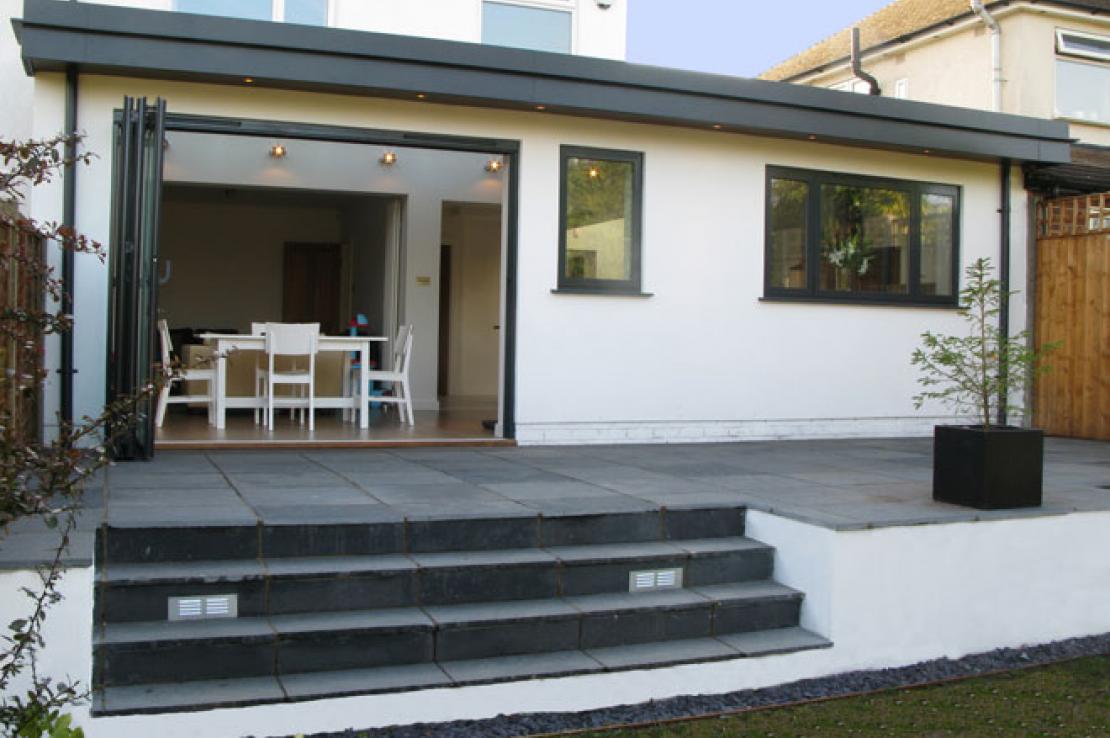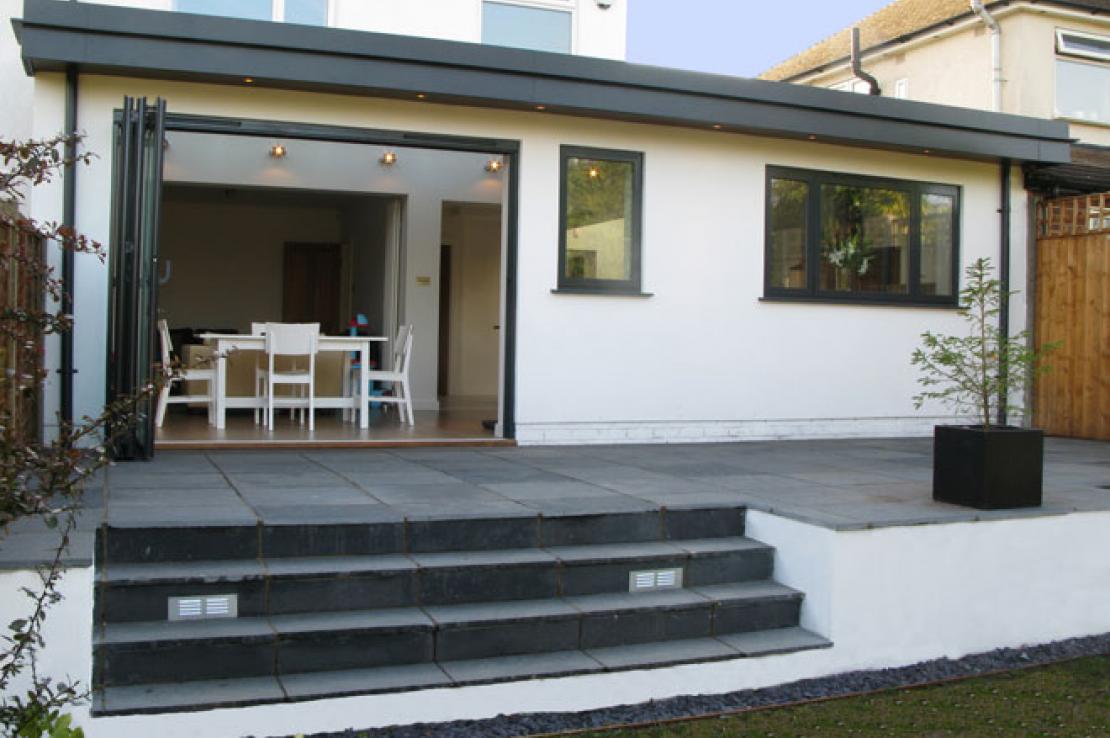 Bi-Folding Doors
Bi-folding doors are simply doors that concertina open, allowing their panels to fold up and stack neatly against one wall. Key benefits include;

More space; the increased light and connection with the outside creates an illusion of space.
Compact; Bi-folding doors take up very little space when they are open and can be stacked either internally or externally.
Connection with outside space; Bi-folding doors break down the barriers between inside and out and change how an area is used. Unique low threshold systems blend and extend the useable living area.
Modern; Bi-folding doors add a modern edge to dated facades and enhance property from all periods.
At CRK we manufacture our own range of Aluminium Bi-Folding Doors. Our Vision Range is designed and built to measure.
Alternatively, we can also install Sunflex Bi-Folding Doors. For more information on this very high spec brand, please see their website. http://www.sunflexuk.co.uk/home/